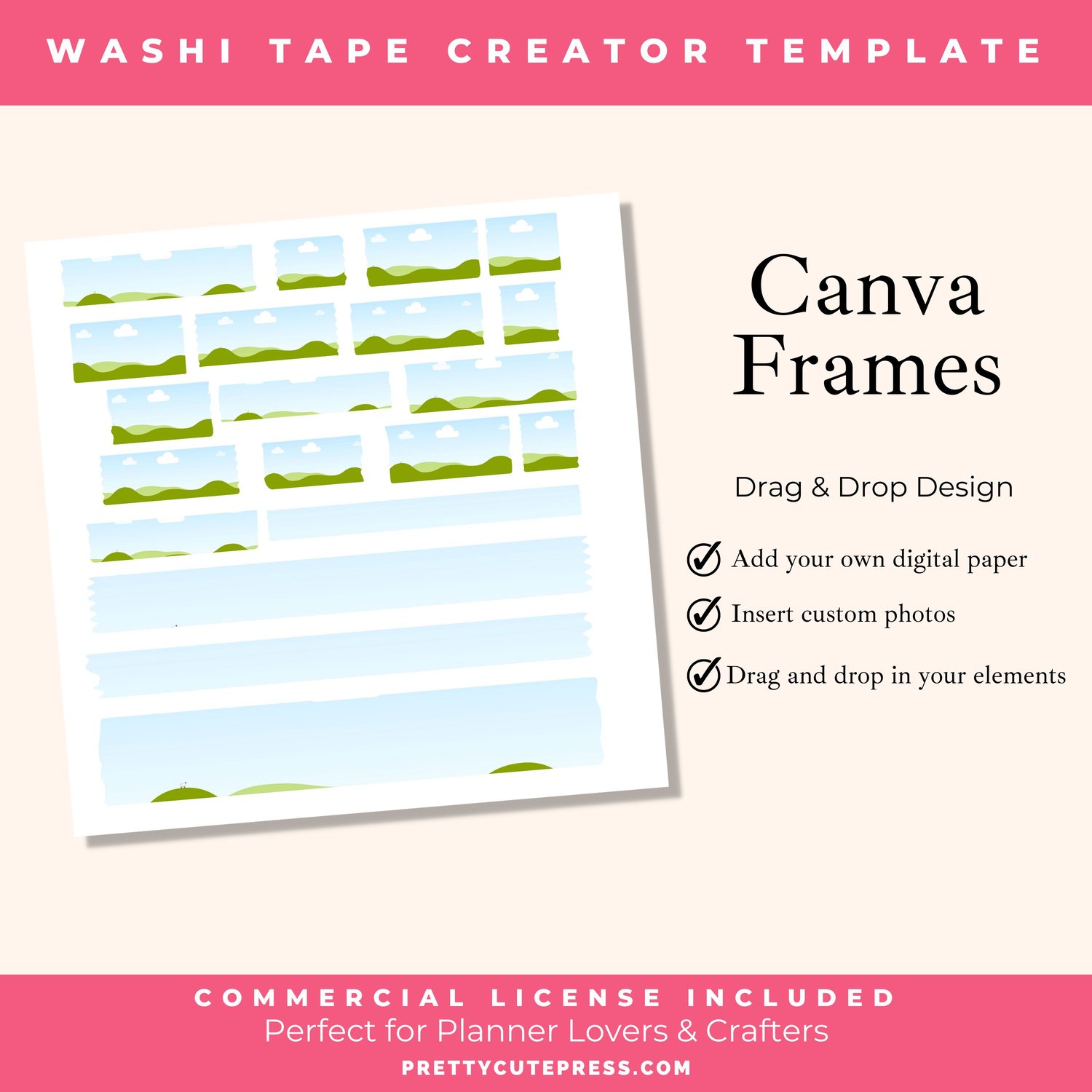 Custom Washi Tape Frame with Canva Templates
Introducing our Washi Tape Canva Frame Template, the perfect tool to ignite your creativity and bring your vision to life. With this template, you can create your own unique digital Washi Strips with our easy to use drag-and-drop design template.
It's the perfect way to liven up your planner or journal. With this template you can easily customize the look of your pages, adding unique Wasi tape designs that match any style. Get creative with color palettes, patterns, textures and more!
Whether you want to spruce up your planner pages, decorate your scrapbook, or create a unique piece of art, our Washi Tape Canva Frame Template has got you covered. So why wait? Start crafting your own custom Washi Tape Frame today and unleash your inner artist!