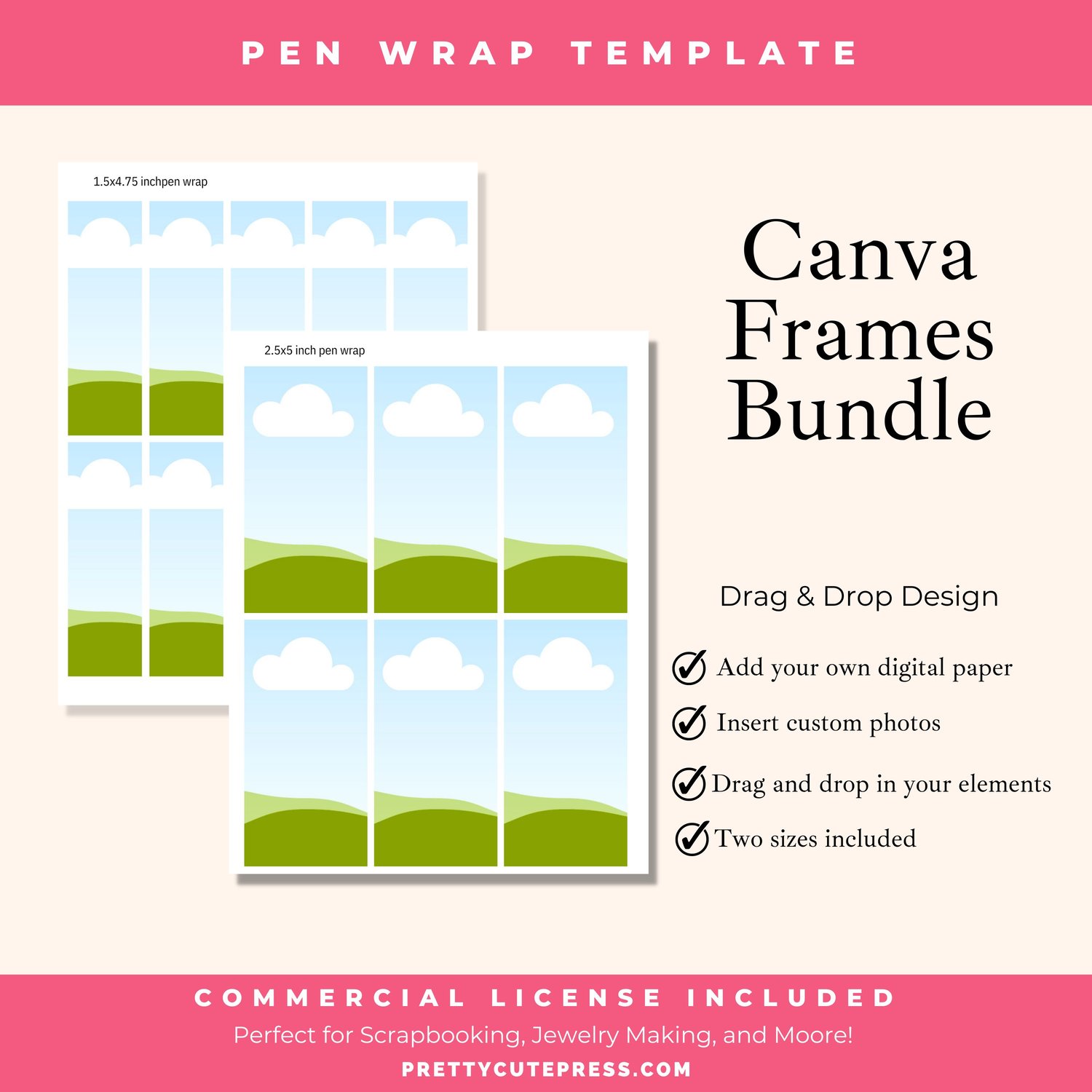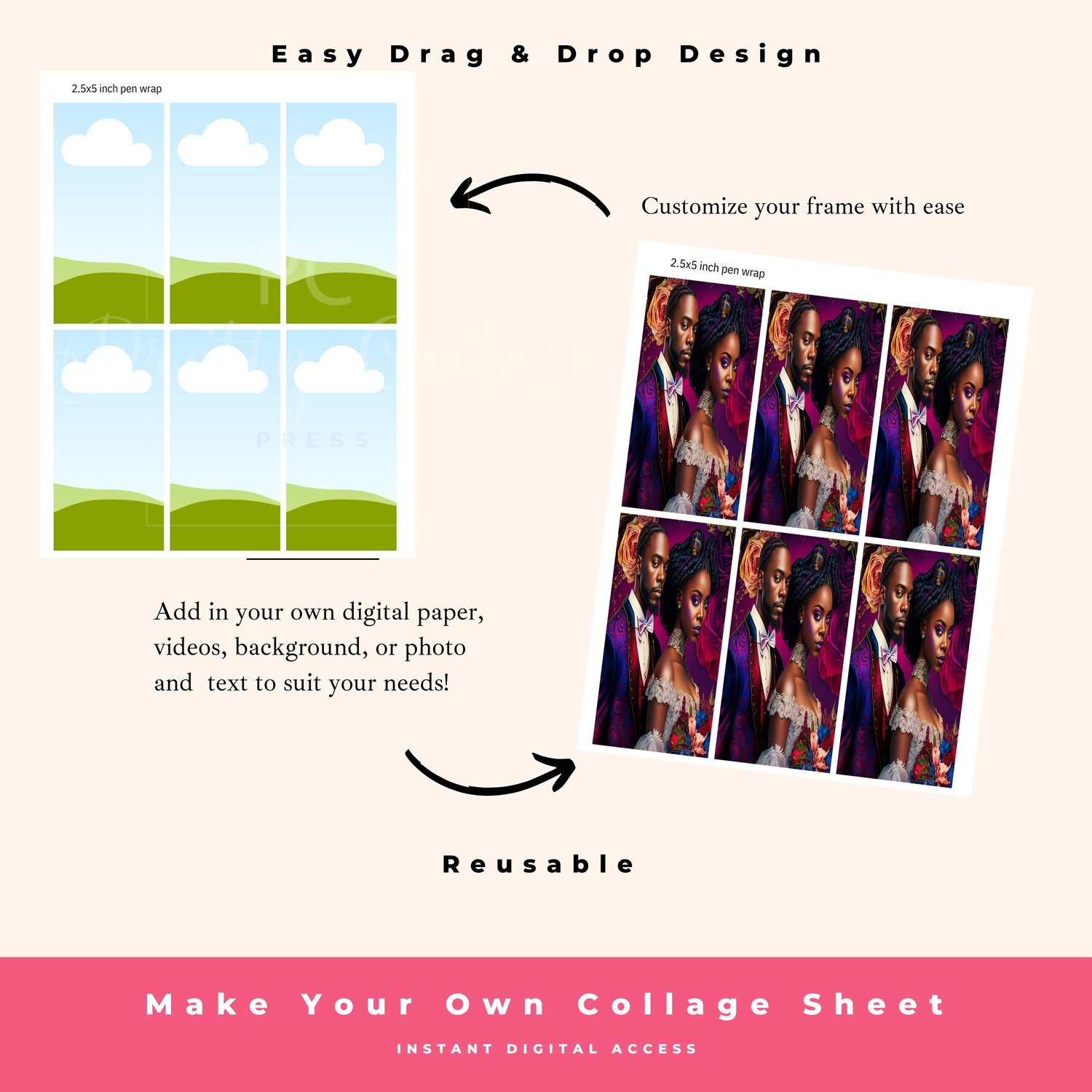 Pen Wrap Template Custom Canva Frame Bundle
Are you looking for an easy way to create your own custom pen wraps? Look no further than our customizable Pen Wrap Canva Frame Template Bundle. Perfect for sublimation, this bundle allows you to quickly drag and drop your favorite photos or graphic elements to create your own unique design. And with two different size wraps included, you'll be able to let your creativity shine!
What You'll Get With Our Canva Frame Template Bundle:
- User-friendly drag and drop design
- Two different size wraps
- DIY Pen Wrap Creator
Let your imagination run wild and start designing today!
//ABOUT THIS ITEM//
8.5X11" Template that holds 10 small pen wraps (1.5x4.75 inches)
8.5x11" Template that holds 6 large pen wraps (2.5 x 5 inches)
Can be used in either free or paid Canva accounts 
*if you're not a current Canva user, you can sign up for FREE*
//YOU WILL RECEIVE//
1- PDF that contains a link to access the Canva frame
Don't wait any longer - get the Canva Frame Template Bundle today and start creating your own unique pen wraps!
//TERMS OF USE//
You may use this template for unlimited personal projects and on physical end products for sale. You may also use it to create promotional graphics for your small business; however, you may not resell, share, or redistribute this template file itself. May be used to create digital end products in a flatten non-editable format ONLY such as JPEG, PNG, PDF.
❤️YOU MAY ALSO LIKE❤️
❧INCHIES CANVA FRAME❧
Easily make 1" tiles with our custom collage canva frame 
Available at: https://prettycutepress.etsy.com/listing/1394256923
❧TWINCHIES CANVA FRAME❧
Easily make 2" tiles with our custom collage canva frame 
Available at: https://prettycutepress.etsy.com/listing/1380955478
❧GRAB THE BUNDLE❧
Get Collage Sheet Bundle and save
Available at: https://prettycutepress.etsy.com/listing/1381001792/